About ASP - America's Swimming Pool Company of Fresno
Fresno Pool Service with Over 30 Years of Experience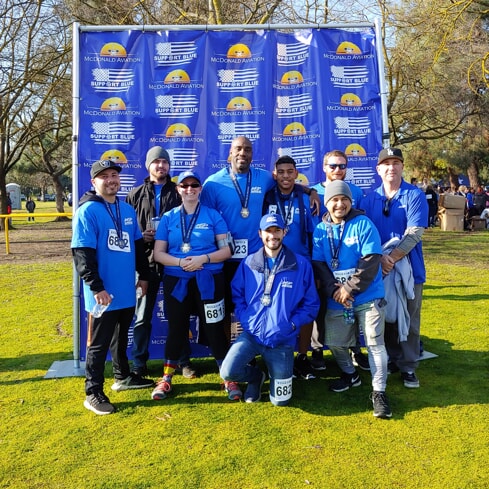 At ASP - America's Swimming Pool Company of Fresno, we've been helping Fresno residents enjoy their pools worry-free for over 30 years. Over the years, we've built our reputation through honest Fresno pool service, reliable work, and results that keep our customers happy. We accomplish these things through our thorough training and extensive experience. Our team handles any job from complex renovations to routine pool maintenance. Whether you need an energy-efficient pump, want to overhaul your older pool, or want to entrust an experienced team with keeping your pool in working order, we're ready to help. Our team will protect your pool and keep it ready for use all season long!
Our Fresno Pool Company Follows National Standards
We're proud of our 30-year history as a locally owned and operated business in Fresno. Over the last few decades, we've learned that being part of the community and treating customers like our neighbors is just as important as quality work. So, we combine service and quality to provide an unrivalled Fresno pool service experience. As a local company, we're proud to serve Fresno, Visalia, Clovis, Selma, Tulare, throughout Central California. ASP is trusted in over 250 cities nationwide and has earned a reputation as the most trusted swimming pool company in America.
Qualities that make our Fresno pool technicians different include:
Strict Code of Ethics
Guaranteed Peace of Mind
Local, Certified Pool Professionals
No Contracts Required
Affordable & Professional Pool Service
Excellent Pricing on Supplies & Equipment
E-Mailed Report Provided by PoolOps® Technology
Fund Out Why Our Fresno Pool Service Has Three Decades of Trust
We know that trust is one of the most important factors when it comes to choosing a pool services company. So, we reinforce yours in us through our PoolOps system. Each week, you'll receive a PoolOps report that provides information about your pool's service. It'll tell you important things like chemical levels, the time of our service, and what products we used in your pool. Additionally, you'll receive a photo of your clean pool after our visit. This way, you'll always know that we're holding up our end of the deal.
To make things even easier, we always use flat-rate pricing for our maintenance services to avoid surprises on your bill. If your pool ever needs additional work, we'll thoroughly explain why it's needed and obtain your permission before starting. Finally, we never require a service contract because we want to earn your repeat business the right way: through great service.
Call our Fresno pool service team right now at (559) 608-4288 to schedule your appointment. We're ready to show you why Fresno has trusted ASP - America's Swimming Pool Company of Fresno for three decades.
Dedicated to
Bringing You
Peace of Mind
Known as America's #1 Swimming Pool Service Company

You can trust that your pool is in the right hands with our trained and uniformed pool professionals.

Superior Value & Experience You Can Trust

ASP's local pool techs complete our nationally recognized training, focusing on quality & accountability.

Customizable Maintenance Plans That Fit Your Needs

Our plan options are tailored for your lifestyle and budget and are followed up with a detailed report.