ASP Makes a Splash in Texas with New Swimming Pool Franchise
 
Georgetown Pool Service Franchise Location Opens July 1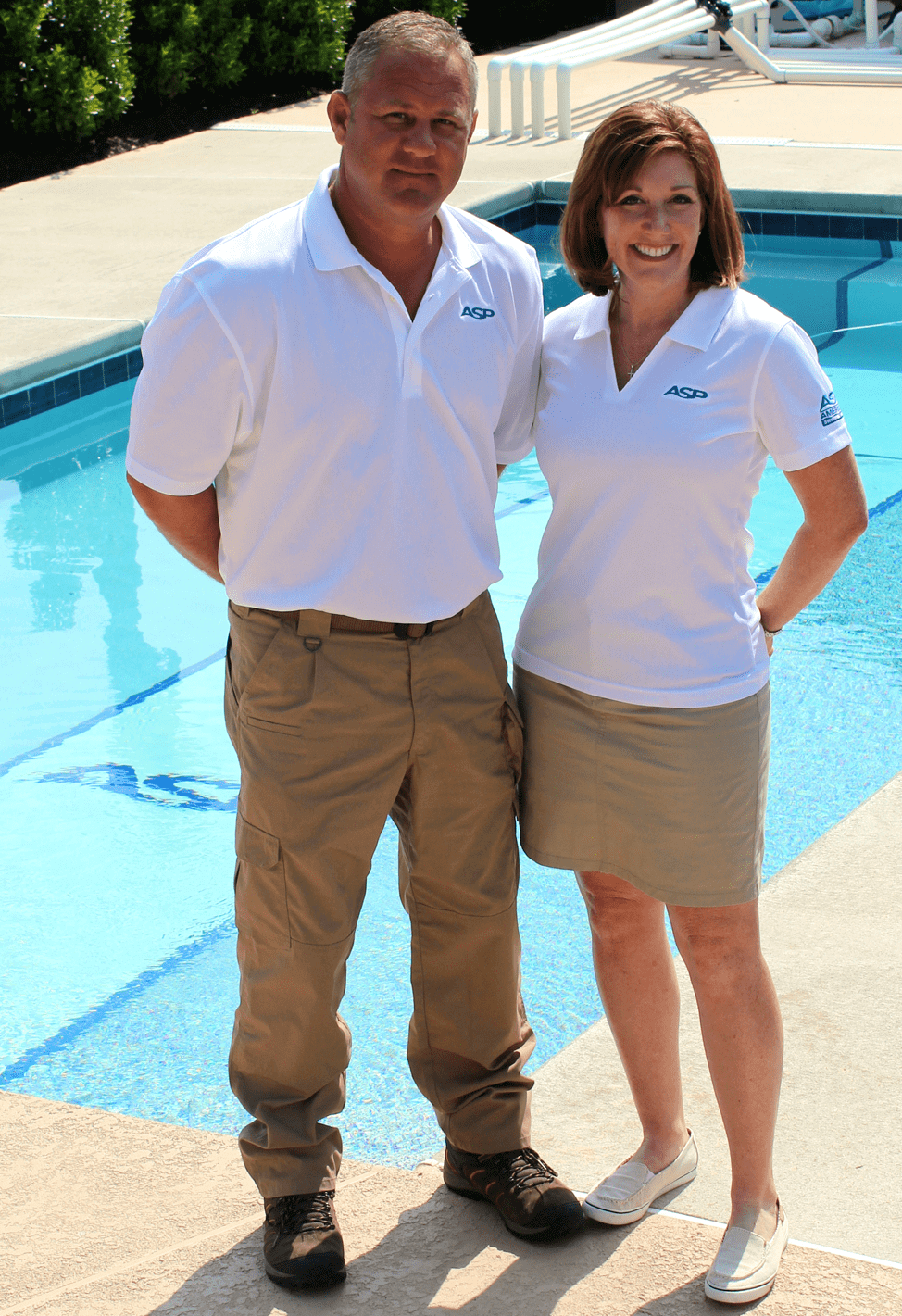 MACON, Georgia—ASP - America's Swimming Pool Company announced the opening of a new swimming pool service location in Georgetown, Texas on July 1. The swimming pool franchise will service the greater Williamson County area. The owners, Brett & Adrienne Boydston, plan on diving into the business offering the same exceptional customer service that is associated with the brand name.
"We are delighted to have Brett & Adrienne join the ASP family," said Stewart Vernon, Founder & CEO of ASP. "We wouldn't be able to continue building our brand without driven and motivated franchisees like the Boydstons."
When asked what differentiates his company from other pool service franchises in the area, Mr. Boydston responded, "It may sound cliché, but we treat every pool as if it were our own so that the customer can rest assured knowing their pool is in good hands." He continued, "We even take care of the dog by bringing treats to entice them not to chase our employees."
The Boydstons have lived in Georgetown for 13 years. Mr. Boydston is an active member of the Williamson County Association of Realtors, and worked as the membership supervisor for the Austin Board of Realtors for 8 years. Mrs. Boydston studied business marketing at University of Texas at Austin. The two decided it was time to seek alternative options, and found ASP was the direction they wanted to go. When not cleaning pools, the Boydstons enjoy a variety of outdoor activities including tennis, hunting, fishing, and spending time as a family.
ASP - America's Swimming Pool Company, was founded in 2002 by Stewart Vernon in Macon, Georgia. The company began offering swimming pool franchises in 2005, and has been building its brand through competitive pricing and high quality service. The company has become known as America's Number One Swimming Pool Company, and has been recognized among the leading franchises for franchisee satisfaction by Entrepreneur Magazine. For more information in franchising with ASP, visit www.aspfranchising.com.