ASP - America's Swimming Pool Company announces 2014 Highest Gross Sales award winner
ASP of Dallas, Texas has been recognized as ASP's 2014 Highest Gross Sales award winner. The award was given to ASP of Dallas owner Herschel Forester at the annual ASP Owners Meeting held in Atlanta, GA.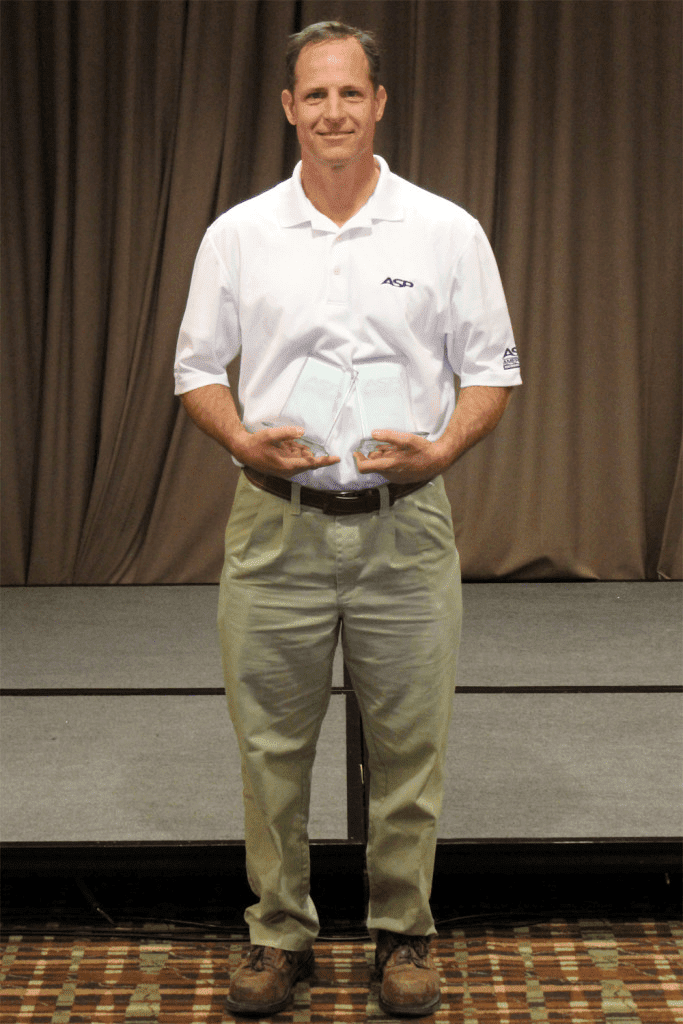 The Highest Gross Sales award is a tribute to the franchise with the highest earnings in the system each year, and is awarded annually at the ASP Owners Meeting.
"ASP of Dallas deserves this award for the 2014 year, and should be proud of the volume of sales that has been seen through 2014," stated Stewart Vernon, Founder and Chief Executive Officer of ASP. "ASP of Dallas' long-standing knowledge of the industry, drive, and full utilization of the franchise support system are what got them to this point."
Forester launched ASP of Dallas in 2010 by converting his previously self-employed pool business to an ASP franchise. Since converting his business, Forester has met great success in the Dallas area. With his knowledge of the swimming pool industry, ASP has greatly helped facilitate the growth of Forester's company. This is the second year Forester has received this award.
About ASP - America's Swimming Pool Company
ASP - America's Swimming Pool Company, the nation's largest swimming pool maintenance, repair and renovation franchise was established in 2001 by Stewart Vernon of Macon, Ga. The company was built on the belief that providing the highest-quality pool maintenance with competitive pricing and a high level of dependability will attract customers. Since 2005, ASP has expanded into 178 territories throughout the country, servicing over 200 cities in eighteen states across the country. At this point, the company manages over 100 million gallons of water per week and renovates or remodels more than 250 pools each year. For information, please visit www.ASPpoolco.com. To stay current, like us on Facebook at America's Swimming Pool Company, and follow us on Twitter at @AmericaSPoolCo.