When undergoing new swimming pool construction or renovation, one of the most important decisions you will be faced with is: Which interior pool finish do I choose? The primary purpose of a swimming pool finish is to prevent water from seeping into the ground through the concrete shell because concrete is porous. Over time, your finish will show signs of aging (see our prior article discussing: Is My Swimming Pool Due For A Renovation). There are several types of pool finishes to choose from including plaster finish, aggregate finish, and tile. In the panhandle of Florida, most clients are electing for the aggregate finishes, which is why, ASP - America's Swimming Pool Company of Panama City, only specializes in those applications. Each type of pool finish comes in an array of materials, colors, and textures. Complimenting your waterline tile, deck color, and home décor are all critical elements in choosing the right pool finish for you!
CLASSIC WHITE PLASTER
A traditional white pool finish is the tried and true pool and spa surface finish and has been around since the 1960s. It's a simple combination of white cement, white marble aggregate and water, which gives you that classic swimming pool look at an economical price.
Advantages: Inexpensive, classy, and simple.
Disadvantages: Standard plaster show trowel marks more easily than an aggregate finish.
Colored plaster often streaks, mottles, or otherwise changes or loses its dye.
Plaster is the least durable of the interior finishes for concrete pools. It only lasts 5-10 years.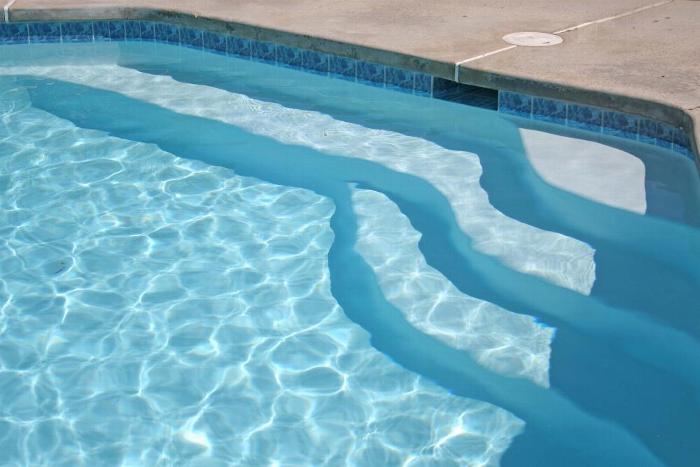 AGGREGATE POOL FINISHES
Aggregate pool finishes are the new generation of plaster pool surfaces and demand for this type of pool finish has superseded those of plaster. Common aggregate materials are pebbles, glass beads, or quartz and can be exposed or polished. Exposed aggregate is left whole, which provides a bumpier texture. The polished aggregate is polished flat, which makes the texture smooth and easier to walk on. Pool owners who go the aggregate pool finish route do so because they desire an interior pool surface that's durable and also has visual appeal. Aggregate finishes are also more resistant to pool chemical imbalances than plaster finishes and last much longer. While a little more expensive than plaster finishes, aggregate interior surfaces have few problems.
Advantages: Quartz aggregate pool finishes have been shown to have a life span of between 7-12 years and pebble finishes may last 10-20 years.
Glass beads are generally smaller than pebbles and softer on your feet.
Disadvantages: The larger the exposed aggregate, the less comfortable it is to walk on.
It has been reported some glass beads fading and discoloring over time, even within 6 years.
TILE POOL FINISHES
A tile-based pool finish is another option that is typically made of porcelain, but in some cases, a tiled-finished pool can be made with ceramic, glass or stone. It is also possible to blend these types of tiles together if that is your preference. When installed properly, glass tile represent the most durable of all swimming pool and spa interior surfaces. Glass mosaic tile is also resistant to chemical corrosion, impervious to liquids and vapors, resistant to fading, staining and discoloration. And, unlike plaster or aggregates, glass tile surfaces can retain their appearance and surface integrity indefinitely.
Advantages: Tile is the longest-lasting interior finish for a concrete pool.
Tile is easier to clean than exposed aggregate.
Glass tile is nonporous and especially durable. It's fire, heat, and UV-resistant, as well as frost-proof. It catches the sun and looks shiny.
Disadvantages: Tile of any material is more expensive than plaster or aggregate.
Tile can chip or crack.
Glass tile can have sharp edges if installed incorrectly.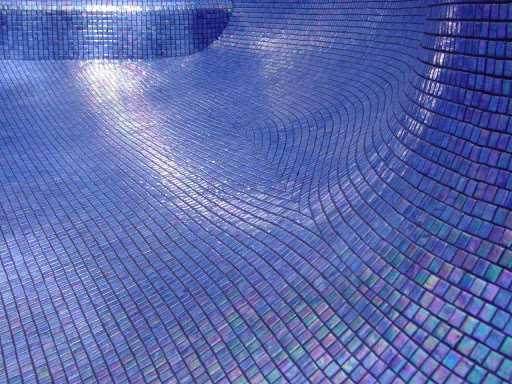 Contact ASP - America's Swimming Pool Company of Panama City today at (850) 604-4417 to learn more!