Know Before Jumping In
Water safety actions you can take to prevent water-related injuries and help save lives.
Tips to Help You Stay Safe in the Water
Only swim with close supervision in or around the water
Be alert and know what drowning signs to look for (see below)
Always swim with a buddy
Enroll in swim lessons
Practice water safety skills with children
Learn life-saving skills and what to do in an emergency (read emergency tips at American Red Cross)
Learn Cardiopulmonary Resuscitation (CPR)
Use a U.S. Coast Guard approved life jacket for a safety device
Avoid drinking alcohol if you're going to be in the water and never drink alcohol while supervising children in the water
Learn how you can prevent water-related illnesses (read the 5 steps for healthy swimming)
Take the Pool Safely pledge and receive a free water safety toolkit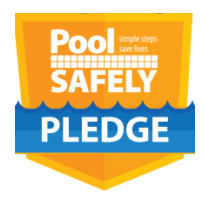 More Tips for Pool Owners
Install a safety fence around your swimming pool
Clear the pool and pool deck of any toys immediately after use
Make sure you have compliant drain covers
Install pool and gate alarms
Install a safety cover for your pool
Make sure your pool equipment is properly maintained
Contact a pool service professional for a water safety inspection
Drowning Signs
The CDC posted, "Every day, about ten people die from unintentional drowning. Of these, two are children aged 14 or younger. Drowning ranks fifth among the leading causes of unintentional injury death in the United States."
Drowning is silent and unexpected. It's important to know that victims of drowning do not look like they are drowning.
Mario Vittone, a retired U.S. Coast Guard helicopter rescue swimmer, helps us understand what drowning can look like in his recent article published by Soundings. 
Know What to Look For
Head low in the water, mouth at water level
Head tilted back with mouth open
Eyes glassy and empty, unable to focus
Eyes closed
Hair over forehead or eyes
Not using legs
Hyperventilating or gasping
Trying to swim in a particular direction but not making headway
Trying to roll over onto the back
Appears to be climbing an invisible ladder
If you notice any of these downing signs while other people are in the water, TAKE ACTION! Drowning people can only struggle on the surface of the water from 20 to 60 seconds before submersion occurs, and you may have less than 30 seconds to save a person from drowning.