Whether they're for you or for your kids, there are no denying pools that are better with toys, floats, and all kinds of accessories. Keeping these objects and toys clean is essential – not only to extend their life but to maintain your pool's cleanliness, too.
How to Clean Pool Floats
To clean your pool floats safely, fill a spray bottle filled with a half cup of water and a half cup of white vinegar. Spray every surface of the pool float, then use the soft side of a sponge to wipe away dirt. If your pool floats have signs of mildew or mold, you can use bleach to disinfect them. Just make sure to rinse off your pool floats, then enjoy your time poolside.
If you want clean pool toys naturally, baking soda is a great option.
Mix ¼ cup of baking soda with 1 quart of warm water.
Sponge the solution over toys and scrub the grime off with a soft-bristled brush.
Rinse down with water hose.
Dry all objects before putting them back in the pool!
Now that you have your clean pool toys, you may need a place to store them to keep them clean! To store your pool noodles, you can use a wooden pallet. You can paint it and make it a creative centerpiece of your poolscape! Then, prop it up or attach it against a wall, and store all of those pool noodles out of the way and let them drain.
You can hang a rack for clean towels and utilize a coat rack for wet towels. If you have a large, blank wall close to your pool, then you have the perfect place for pool float storage.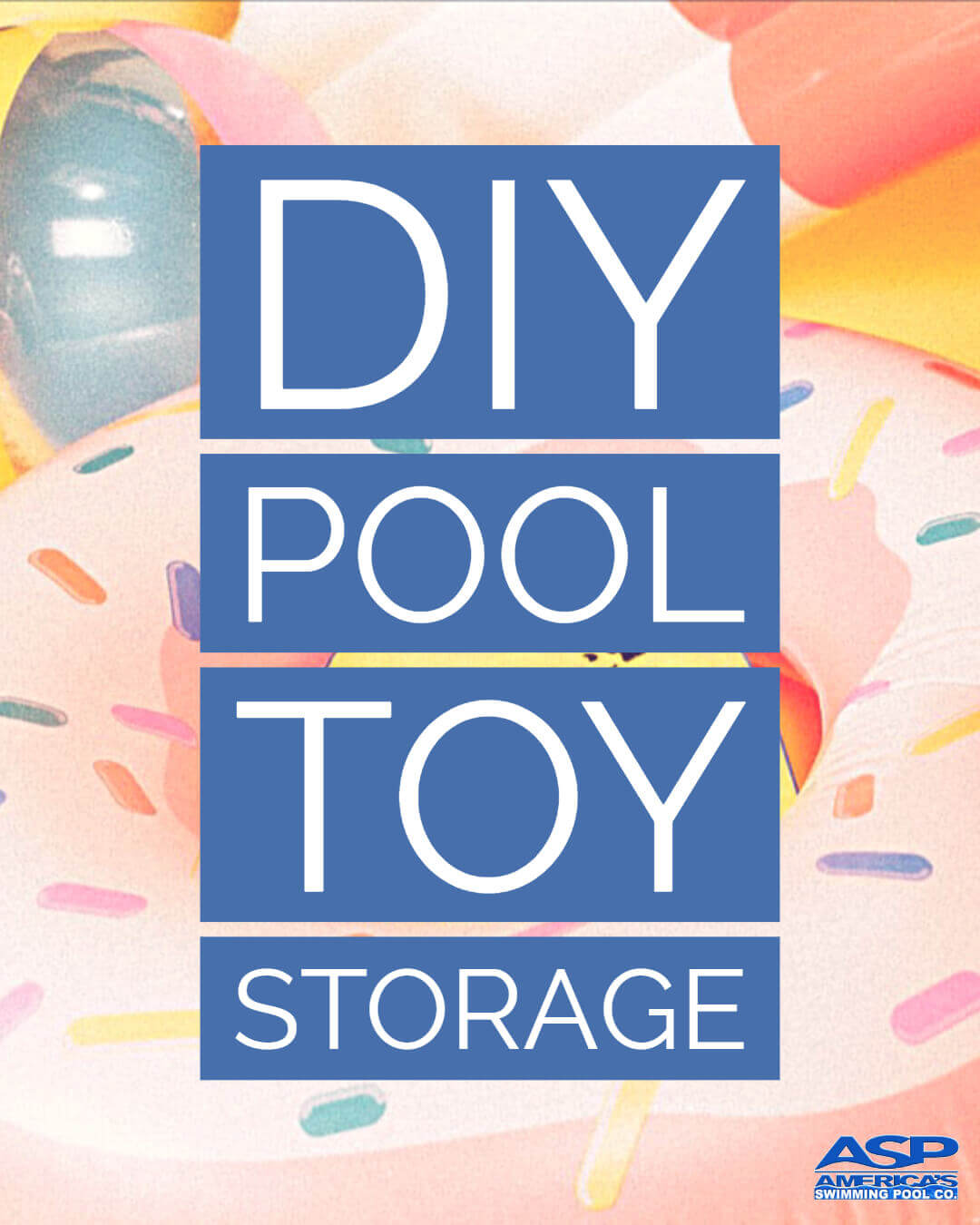 Another fun DIY project is creating a pool toy net. It simply involves using a cargo net or mesh fabric and some outdoor hooks like the commonly used adhesive ones you can find at any hardware or grocery store. You'll need a wall where you can place the storage net, like on the side of a garage or shed. Use around 4-5 hooks and place them on the wall according to directions. Then hang one end of the cargo net up on the hooks and double it over so you make a pocket that will hold the pool toys.
Once your pool toys are cleaned, add more time to your summer fun! While ASP - America's Swimming Pool Company is your pool cleaning and maintenance expert, our friends at The Cleaning Authority can take care of the inside of your house with their expert cleaning. Visit TheCleaningAuthority.com for a free estimate.