Ocala Pool Repair Services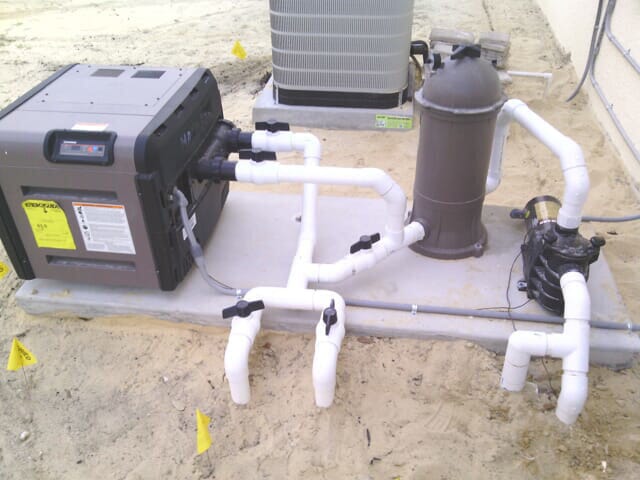 Even if you have performed maintenance and cleaning of your pool at the highest levels, sooner or later, a pool repair or a pool equipment repair will be needed. Maybe you have decided that it's time for some pool improvements. Your swimming pool represents a major investment of your resources so you deserve to have any required repairs promptly performed. Potential improvements to your swimming pool require implementation plans that are accurate. You deserve to have your vision of your improved pool accurately realized.
From the smallest repair to the largest improvement, you have the right to expect all work to be promptly, efficiently, and effectively performed with no rework required. Only the most professional development and installation plans and the highest quality materials are used by ASP regardless of the size of the repair or improvement. ASP - America's Swimming Pool Company of Ocala prioritizes safety of operation and low maintenance requirements as primary constraints when developing implementation plans. All repairs and all improvements are performed by licensed certified ASP staff members. ASP knows that highly satisfied clients are the result of timely, quality implemented pool repairs and pool improvements.
Equipment Diagnostics & Repair in Ocala
Any required pool repairs are performed by licensed ASP staff members. Whether your repair applies to a pump, pump filter replacement, or a saltwater chlorination system, or any other repair, ASP staff members are trained and ready to do the work. The needed repair will be correctly diagnosed and the most economical solution identified and communicated to you before the work begins.
Leak Detection
ASP follows a 3-step procedure when diagnosing the pool area and specific location when a leak is suspected:
Obtain information from the pool owner to determine if there exists a potential leak along with suspected causes of the potential leak.
Implement a pressure test to further isolate the pool area of the potential leak to limit more sophisticated tests to the area of concern.
Use specific leak detection processes, based on the pool area, to identify the exact leak location.
Dedicated to
Bringing You
Peace of Mind
Known as America's #1 Swimming Pool Service Company

You can trust that your pool is in the right hands with our trained and uniformed pool professionals.

Superior Value & Experience You Can Trust

ASP's local pool techs complete our nationally recognized training, focusing on quality & accountability.

Customizable Maintenance Plans That Fit Your Needs

Our plan options are tailored for your lifestyle and budget and are followed up with a detailed report.